Aloha and Welcome to Sacred Heart Church Pahoa
"Cor ad cor" ... Heart to heart! ...Cor ad cor loquitur! ... Heart speaks to heart
Registration on line. To register, click here.
---
---
The donation of land by the Diocese of Honolulu has motivated the creation of a neighborhood of micro-houses for families left homeless by Kilauea volcano.
By Patrick Downes
Hawaii Catholic Herald
Number of evacuees
staying in shelters down. By STEPHANIE SALMONS Hawaii Tribune-Herald | Friday, July 20, 2018, 12:05 a.m.
As Hawaii volcano rumbles
, Catholic agencies help those in need. By Michelle La Rosa
Hilo, Hawaii, May 17, 2018 / 04:45 pm (CNA/EWTN News)
"This is not just a museum building, this is a living church."
Four stained glass windows were reinstalled in the sanctuary of the Cathedral Basilica of Our Lady of Peace on June 18 after being sent to Omaha, Nebraska, for repairs and refurbishment. Mark Lambrecht of Lambrecht Studios, who did the stained glass restoration, was on hand to oversee the windows' installations.
Volcano Eruption Intensified With No Sign Of Slowing Down
HONOLULUMagazine
Published on Jul 24, 2012
A Wild West neighborhood called Kalapana Gardens, Hawaii is arising on a barren lava field beneath Kilauea volcano, where the county building code is widely ignored and construction continues even as lava burns down homes. Residents are drawn by a combination of cheap real estate, privacy, the pioneer spirit and the awesome energy of the Hawaiian fire goddess Pele.
---
LA archbishop on immigration: Los Angeles, Calif., Jun 29, 2018 / 04:48 pm (CNA/EWTN News). God calls us to speak out against injustice

Mass Schedule


Sunday
7:00am, 9:00am, and 11:00am
Daily
Monday, Wed-Saturday 8:00am
Saturday Vigil - 5:00pm
First Friday
4:00pm
Confession
Saturdays 4:20-4:50pm. or by appointment
Daily Mass Readings and Reflections
How to survive — and thrive — After a change in pastors Seeing a beloved priest leave and a new one come to the parish can bring trepidation — but also opportunities for growth Brian Fraga OSV Newsweekly
---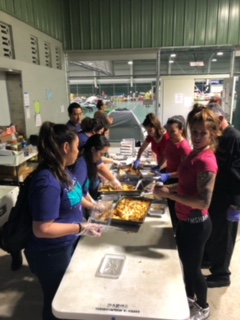 We are almost to the finish line of the Red Cross Shelter phase of disaster relief. The County goal is for the shelter to be able to shut down in the next 3 weeks.
---
Pahoa Elementary School's May Day celebration finally took place with the community coming together in song, dance, and celebration.
---
The Necessity for Meditation, Fr. Thomas Keating
---
Holy tattoo! A 700-year old Christian tradition thrives in Jerusalem